Looking for somewhere different to visit from the Hunter Valley? Check out The Drip, a sandstone gorge complete with ferns, moss, crevices and some Brett Whiteley rock painting!
Government to purchase The Drip gorge
The Herald reports that The Drip is now back in government hands and will become part of the nearby national park, safe from coal mining.
See details here
From ABC

"Water drips slowly onto rocks below, all along the sandstone gorge which lies next to the Goulburn River, near the New South Wales coal mining town of Ulan.
Locals regard The Drip as a national treasure: it has rich Aboriginal heritage, and is a popular picnic spot for residents and tourists."
The Drip Gorge Goulburn River: is a special place with a cathedral-like atmosphere. walk into The Drip Gorge through a riverside forest, past sculptured sandstone caves, honeycombed rocks and archways. 'The drip' or 'Great Dripping Wall' is a towering sandstone cliff-face dripping clear spring water into the clear pools of the rocky river bed.
The Goulburn River National Park starts immediately down-river. A 1km walk along the river bed rock, brings to you the 'Corner Gorge'. Travel 50km (30mins) north of Mudgee along the Ulan-Cassilis Road (37km from Gulgong) and 10km north of Ulan Mine. More information click here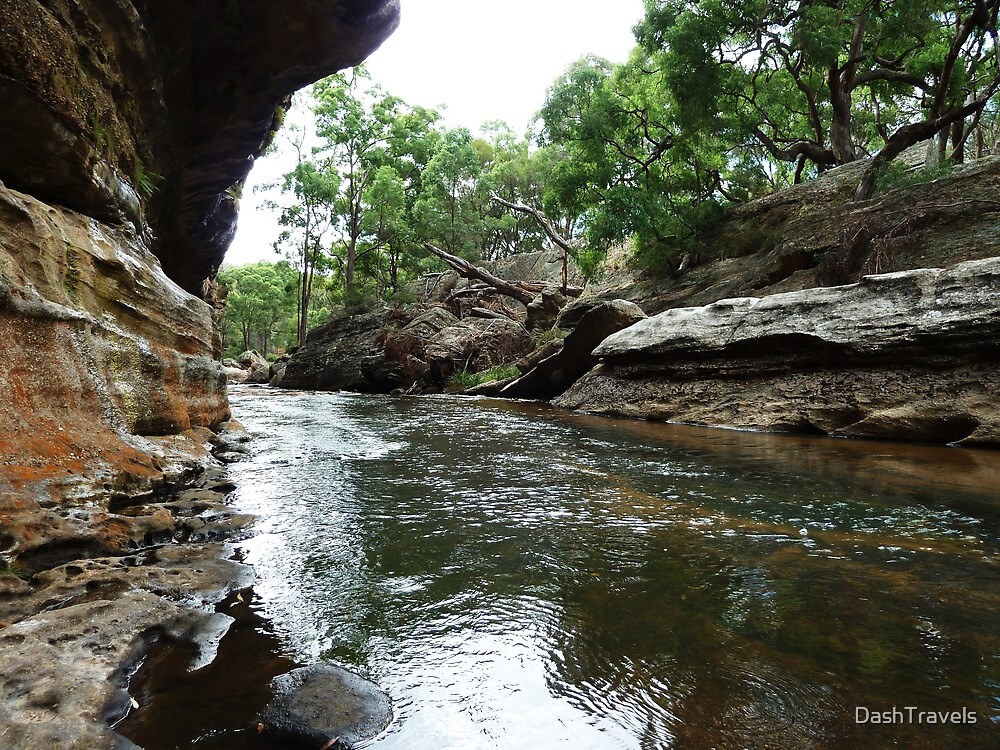 The Drip Gorge - Upper Hunter
Deep in the sandstone embrace of the Drip gorge, just north of Mudgee, is a painting - the work the result of a bush retreat in 1970 by internationally renowned Australian artist Brett Whiteley.
Campsite information at The Drip